Actress
Lusanda
Mbane
 goes into details as to why she doesn't want to be addressed as an elder. In the African culture it's expected to show respect to those who are older than you, we use certain titles to address certain people. Lusanda Mbane seems to be a bit bothered by a recent encounter, she was not one bit happy for being addressed as Mamzo.
The 43-year-old posted on her Facebook page about the incident, she went into details as to why she was bothered by it. Apparently she was addressed as "Mamzo" which translates to mom or mam. She stated that she doesn't even look her age to be called such, she jokingly stated that people should translate her post into English for all the non Xhosa people.
"Ok. Like… xa ubona umntu onje, umbize "Mamzo", kuzobe mhlawumbi ufuna kuthini? Like, what must to can happen? Kuba ngokucacileyo andinayo intsobi yobuMamzo, I am not a "Mamzo" material, qha umntu ehleli nje uyalingwa 🙆🏾‍♀️. Ndi-grand nini stru!!! 🤞🏾🤣🙆🏾‍♀️
Eish! Can someone translate for my non-SA followers please guys. The English runs 🏃🏾‍♀️completely when I'm triggered. Please guys 🙏🏾."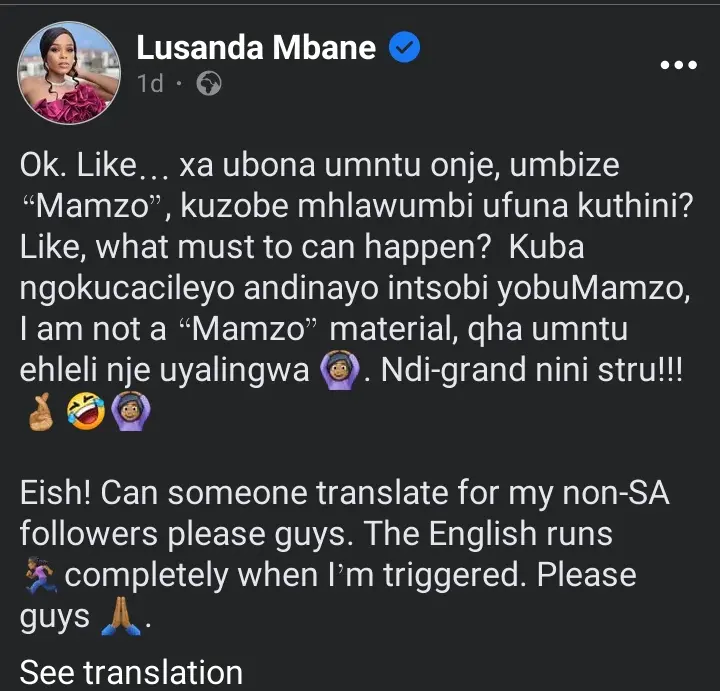 Lusanda is a mother of two teenagers, she probably expects her children's age group to call her Mamzo not those who are older than her kids. Fans cracked jokes whilst some agreed with her.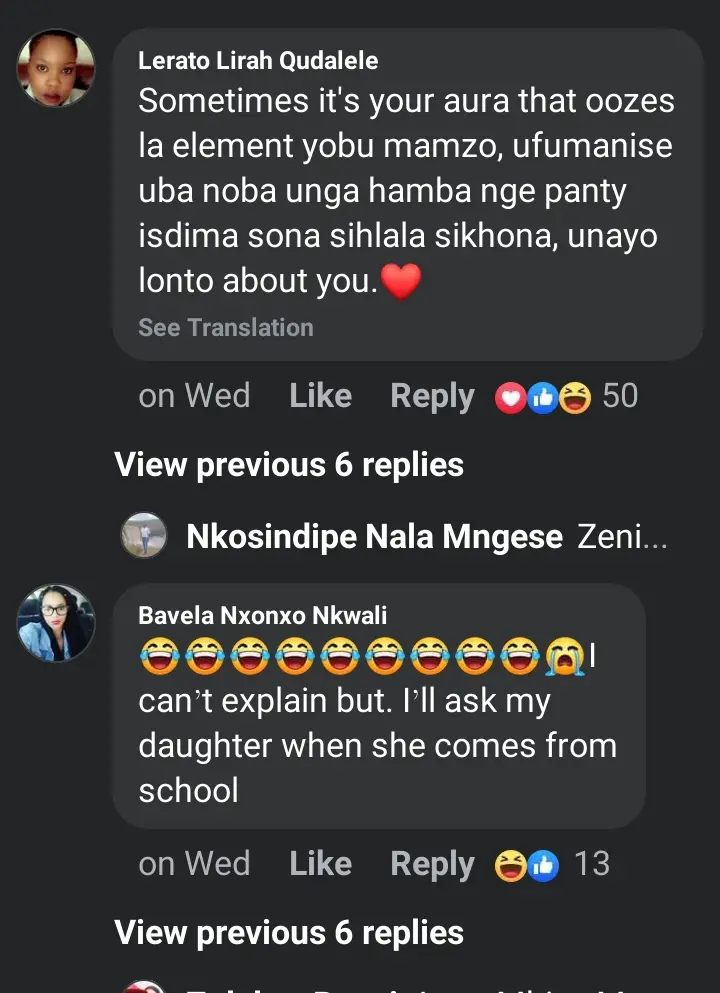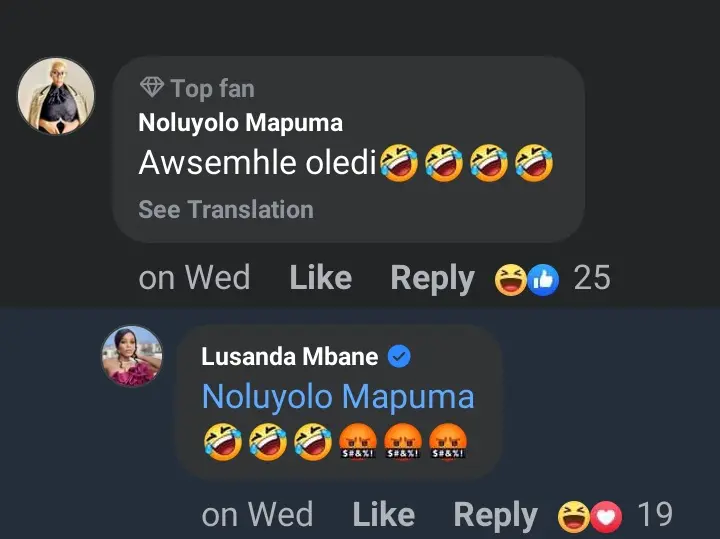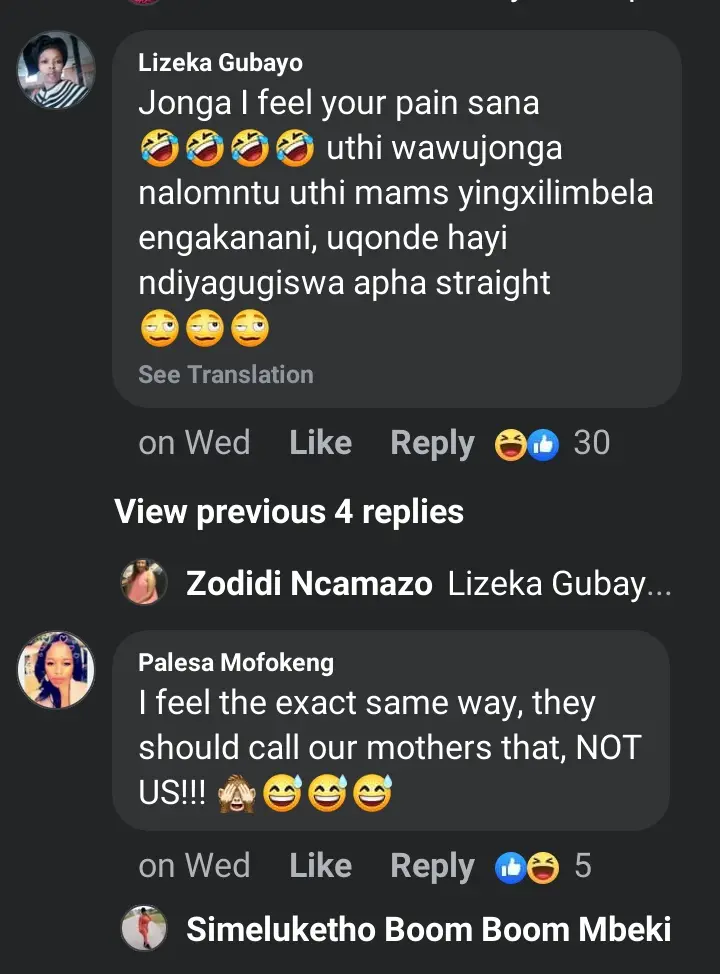 Facebook Comments