A PROMINENT Matabeleland North farmer was last Tuesday allegedly murdered by a couple under his employ, who struck him four times with an axe, dragged using his car before disposing his body in a disused mine shaft.
Dr Geneva Sibanda, whose farm is at Robert block, Queens area in Bubi district along the Bulawayo-Nkayi highway, was popular among the farming community in Matabeleland North where he was the chairperson of the Big Time Agricultural Farmers' Association.
After allegedly axing him to death and subsequently disposing of his body, the couple- Baron Chiguru (28) from Shurugwi and Sheila Ndlovu from Nyamandlovu- then looted some of his property, which included a shotgun and a pistol, which they loaded into his vehicle and drove to Bulawayo where they took refuge at a friend's house.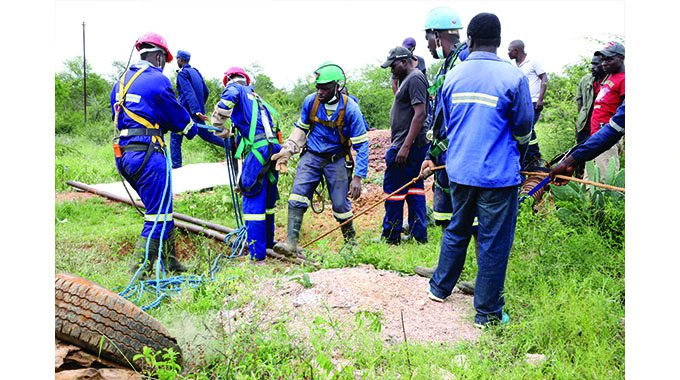 They couple had a two-year-old son, with Chiguru employed as a herd boy while Ndlovu was Dr Sibanda's maid.
Matabeleland North province police spokesperson, Inspector Glory Banda confirmed the incident saying the couple were only sold out after their friend suspected that something was amiss when he spotted the shotgun and pistol in the car.
"On the day in question, the now deceased, Dr Geneva Sibanda told his workers that he suspected that they were people doing tree poaching within his farm and requested the two to accompany him to investigate the matter. It is while out investigating these possible tree poachers that one of the workers struck him twice with an axe on the head, they then used Dr Sibanda's vehicle to drag his body to a disused mine where they dumped it," said Insp Banda.
The police spokesperson revealed that after the heinous act, the couple then went on to loot various property at Dr Sibanda's house which they loaded into his car and drove to their friend's house in Bulawayo.
"The friend however, became suspicious that something was amiss when he saw the shotgun and pistol in the vehicle and immediately reported the two to Bulawayo CID homicide, who took the two into custody. It is then after interrogation that they confessed to their crime and led the police to where they had disposed of the body
"It is not clear as yet what was the motive behind this gruesome murder as the two are still assisting in investigations but on the surface it appears it was motivated by the need for self-enrichment. As police we call on members to value the sanctity of life and avoid situations that will see them committing such gruesome killings," said Insp Banda.
When a Sunday News crew visited the scene yesterday morning, a sombre atmosphere engulfed the homestead at the farm with relatives and the local police waiting for the rescue team to come and retrieve the body.
After three hours of digging, the body was brought out in a state of decomposition. Detectives then took the suspects through indications where they narrated the gruesome murder.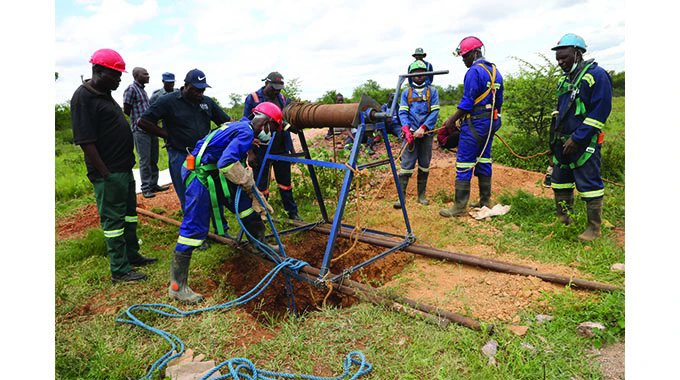 Meanwhile, farmers in the Matabeleland region have mourned the passing of Dr Sibanda whom they described as a hard working farmer who was dedicated to the growth of farming sector in the region. Bulawayo and Matabeleland North acting provincial director for agricultural rural development services Mr Dumisani Nyoni said it was a  tragedy to lose Dr Sibanda.
"His death comes as a huge blow to the farming community because his success meant other farmers' success too. Also taking into consideration the way he died, it is very much saddening for a person to go the way he did, people should be thoughtful of human life as no one deserves to die in such a manner," said Mr Nyoni.
He said Dr Sibanda's death meant that he has departed with his knowledge, skills, expertise and proficiency in farming which could have been very useful to others.
Mr Mandla Ndlovu, a farmer based in Lupane District said having worked with Dr Sibanda before, his death was a huge loss.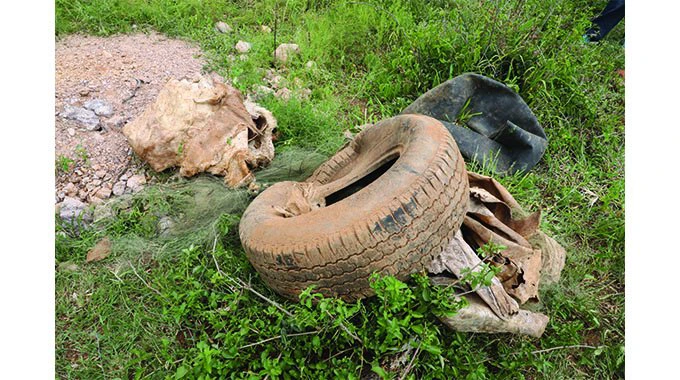 "No words can describe how we feel with the loss of such a great farmer, Dr Sibanda. What pains us the most is the way he died, it's such a pity. It is important for farmers and                                                                                              their workers to be amicable and resolve issues in a respectful manner, killing is not a solution."
He said Dr Sibanda's death was something hard to process as they believed in collaborative farming and teamwork which is extremely important in the agriculture sector